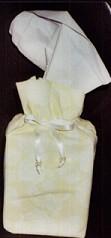 Tissue Box Cover
Great for someone in the hospital, nursing home or for the sister that has almost everything.
Have one done special in your favorite holiday, sport, hobby, occupation, new baby, kids, flowers or colors.
If the material is available, we can make it for you.
The Tissue Box Covers can be yours for only $7.00 (includes shipping/handling)
Tissues are not included with the covers.
Send an E-mail to Judi to inquire about the Tissue Box Covers and payment. Checks are made payable to: Preceptor Zeta Xi (US Funds, Only). Note: The Tissue Box Covers are shipped from Texas.